At the request of my friend Matt, I have uploaded the other two Comfortable People EP's,
In August, 1977
and
Weight of the World
. The latter contains an excellent cover of Neutral Milk Hotel's classic "The King of Carrot Flowers Pt One." The former has a cover of Lee Hazelwood's "These Boots are Made for Walking. If you checked out
Sings Different but Familiar
in my last post, you know what to expect - tuneful indie-pop with lush twee tendencies. These two eps are more of the same.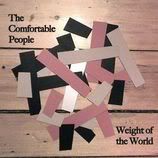 The Comfortable People - Weight of the World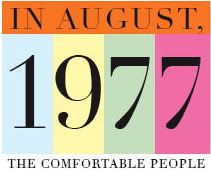 The Comfortable People - In August, 1977
The Comfortable People on Myspace